Patio and backyard showers in Texas provide the ambiance and necessary room to seat more guests.  Decorating with a few simple items can transform an outdoor setting and create an atmosphere of fun and a special memory for the honoree and attendees.
I love to find out what the bride/groom or mom/dad- to -be love in terms of color and lifestyle and incorporate it into the theme. In this case – Ashley – the Bride to Be -comes from a family of animal lovers and hence her love of a zebra print.  She is a "pink" girl as well.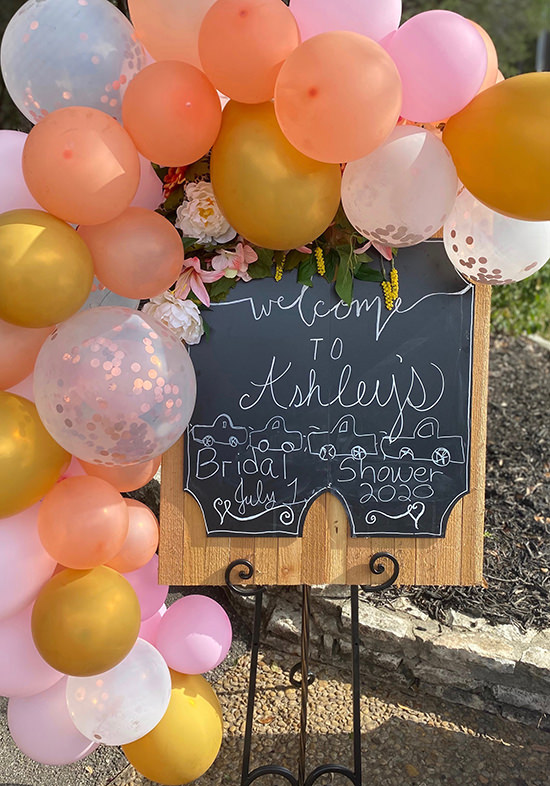 To tie all the different kinds of tables together, I selected one color of tablecloth.  These can be ordered online and used for future events, or rented from a party rental store.  Between my cohosts and myself, we had enough white tablecloths.  Hobby Lobby carries a zebra print fabric.  We cut 4 runners from 3 yards of fabric.  (9 feet runners)
To bring in the pink, I bought bunches of pink silk flowers.  We cut these to place on the table. Cuttings from a shrub in the backyard provided a natural complement to the silk flowers.
Handy lanterns placed in the middle of the table serve as the centerpiece and give height and candle glow ambience.  Gold chargers give it some glitz and folded green cloth napkins complete the outdoorsy natural feel.
I like to Welcome guests with a signature drink in a decorated glass, giving a "wow" experience.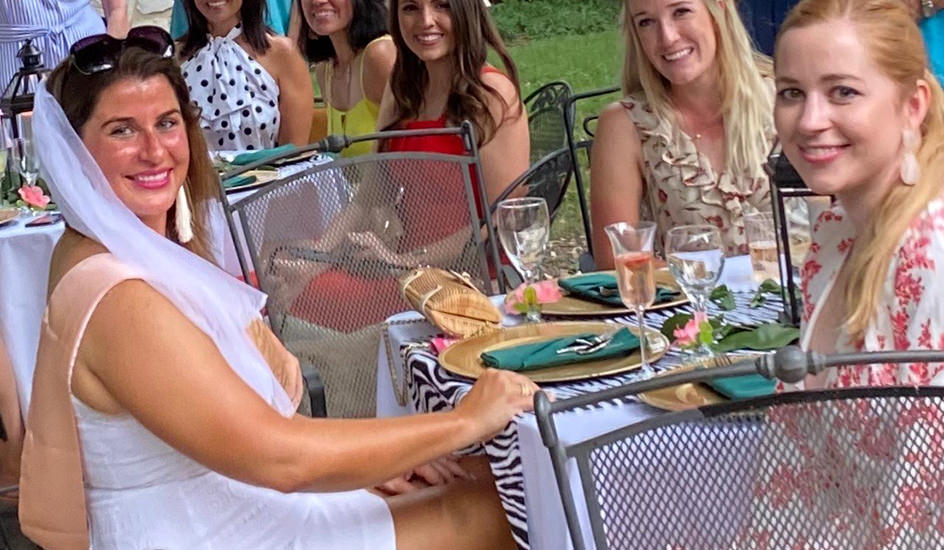 We chose a lighter pink flower and hot-glued it to inexpensive glasses.  A mimosa bar with 4 flavors of juices to mix with champagne or sparkling water jump-starts the party!
The smile on Ashley's face tells it all!
Make it easy!  This party included 4 of my "9 Hacks to Easy Outdoor Entertaining"