Feeding a crowd? Have a day to slowly cook a beautiful piece of meat? This may be the recipe for you! Shoulder Clod is typically one of the least expensive cuts of meat and when a tasty rub is applied and it is slowly smoked all day long – you have a winner!
This recipe is inspired by Tom Perini's herb rub (available online). It is fork tender when done – and becomes a very impressive main dish to serve a gathering.
The meat is placed in the smoker for an hour, then wrapped in foil for the remainder of the cook time. George suggests one hour for every two pounds of meat in the smoker.
When complete, remove it from the smoker, let it rest a few minutes, slice and serve. So, very little to do at the time your guests are ready for dinner.
Put on your cowboy hat and give it a try!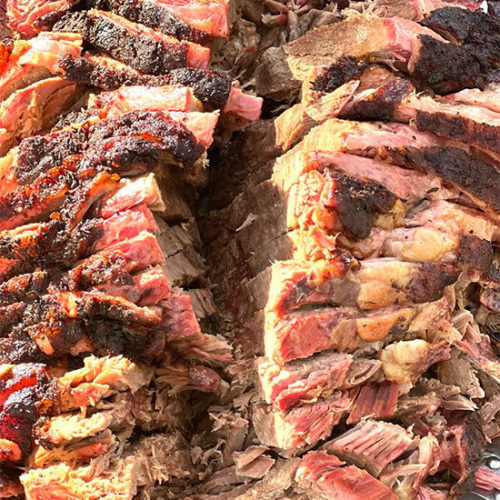 All day Smoked Shoulder Clod
Ingredients
Large shoulder clod roast

1

tsp

dried oregano leaves

1

tsp

dried thyme

1

tsp

paprika (can use smoky)

1

tsp

salt

½

tsp

garlic powder

½

tsp

onion powder

½

tsp

white pepper

½

tsp

coarsely-grounded black pepper

¼

tsp

cayenne pepper
Video