It's a Texas staple – cooked pinto beans. Beans are easy to store in their dry mode, thereby making an ever ready item back in the chuckwagon days and before grocery stores were readily available in rural areas.
This recipe is simple, using only a few ingredients, but the absolutely secret is the salt pork! It provides a flavor that seals the deal on scrumptious beans. Add a little chili powder, and you have a mouth full of pure joy.
Throw the beans in a pot, cover with water, and add the salt pork. Turn the heat on low and go about your day!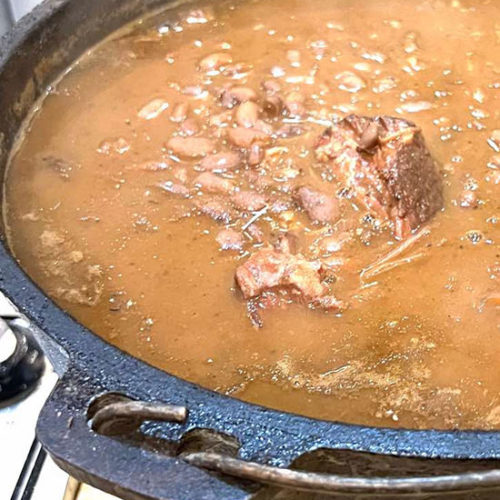 Cowboy Beans (Easy All Day version)
Ingredients
1

pound

pinto beans

1

package

salt pork (about ¼ pound)

3-4

garlic cloves according to taste

1

tbsp

chili powder

salt and coarse cracked pepper to taste
Video