If you have ever raised zucchini you have probably had this happen:  You walk into the garden and discover the gargantuan of all zucchini that was previously hidden under a leaf!
So, what to do?  Here's an idea that is a crowd pleaser and healthy at the same time:  Zucchini brownies.
Moist, with just the right amount of chocolate sweetness – you will surprise the folks you share them with when you share the secret ingredient.
The icing is great, but my friend Karen prepared it sans the icing and served it to rave reviews.  So, you choose – to ice or not to ice!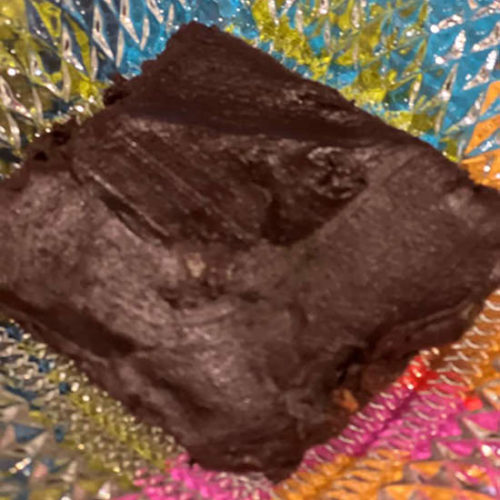 Zucchini Brownies
Ingredients
½

cup

vegetable oil

1½

cups

white sugar

2

tsp

Adams vanilla (can use up to 1 tbsp)

2

cups

Texas flour

½

cup

unsweetened cocoa powder

1½

tsp

baking soda

1

tsp

salt

2

cups

shredded zucchini

1

cup

walnuts or pecans
Instructions
Cake
Preheat oven to 350 degrees F. Grease and flour a 9 x 13 inch baking pan.

In a large bowl, mix together the oil, sugar and vanilla.

Combine the flour, 1/2 cup cocoa, baking soda and salt. Stir into the sugar mixture. Fold in the zucchini and walnuts. Spread evenly in to the prepared pan.

Bake 25 - 30 minutes in the preheated oven, until brownies spring back when gently touched.
Frosting
Melt together 6 tbsp cocoa and butter (or margarine, but I always suggest butter)

Blend together the confectioners' sugar, milk and 1/2 tsp vanilla. Stir in the cocoa mixture. Spread over cooled brownies before cutting into squares.
Video